doublet × imma at DOVER STREET MARKET GINZA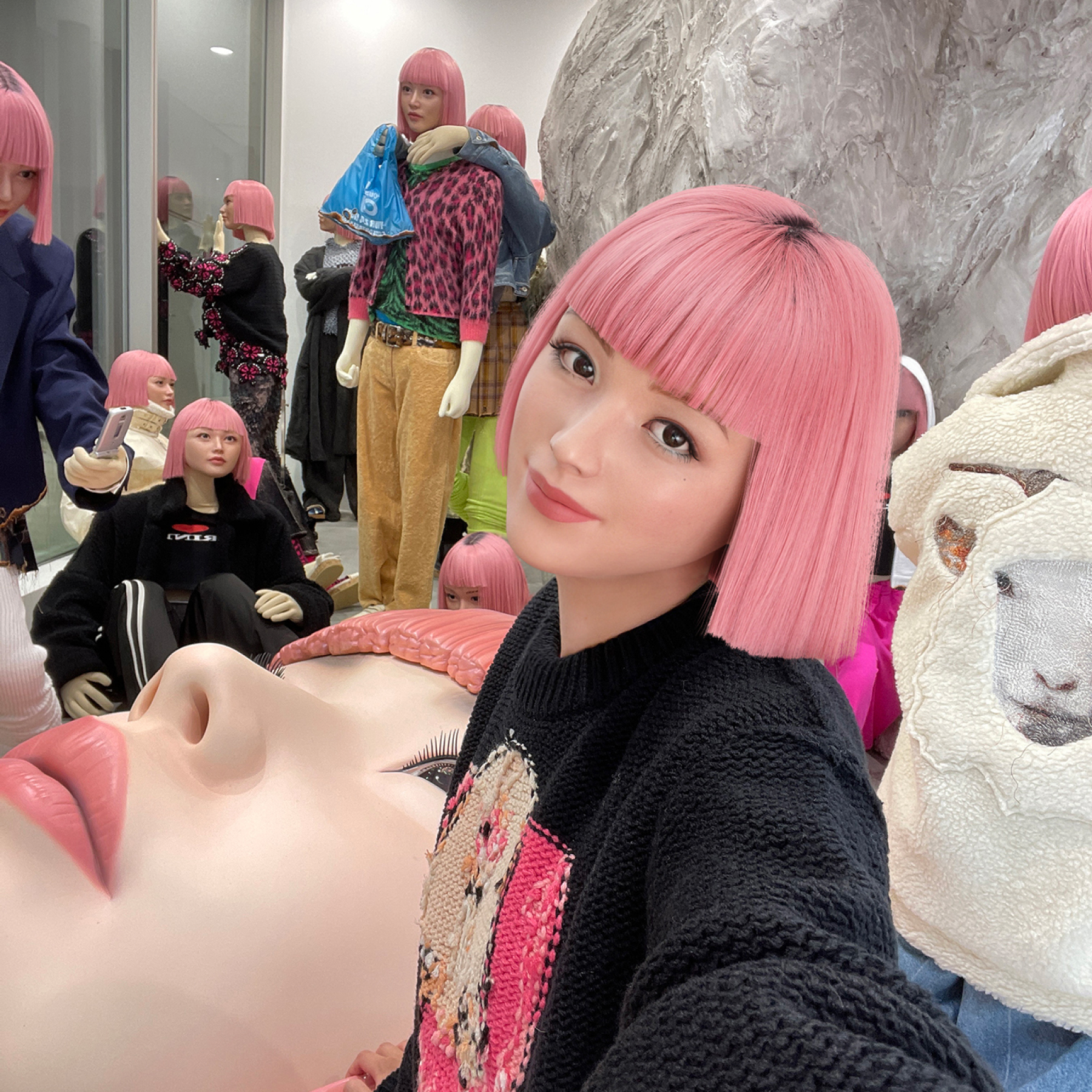 doublet, a fashion brand that is famous for its outstanding design, is holding an exhibition of AW2022 at DOVER STREET MARKET GINZA's Elephant Space.
The exhibition is the extension of the "This is me" collection. 25 models of different heights, body shapes, and genders, wearing imma 3D mask faces walking through the ticket gates of Shibuya station and across the intersection to show the diversity of beauty.
This time, KNITWEAR and Long T-shirts with imma are available as a special edition.
In addition, the giant imma by Amazing JIRO, which was exhibited at last year's "imma-ten," will also be on display as a special exhibit.
Please enjoy the collaboration between doublet and imma at the store.
Dates: Until October 12, 2022 (Wed.)
Address: DOVER STREET MARKET GINZA
6-9-5 Ginza, Chuo-ku, Tokyo
Business hours: 11:00-20:00
毎シーズン業界やファンを驚かせる奇抜なアイディアが魅力のdoublet(ダブレット)がDOVER STREET MARKET GINZAのエレファントスペースにてAW2022の展示を開催。コレクション「This is me」では背丈や体型、性別も異なる25人のモデルたちがimmaの顔をかたどった3Dマスクを被って、渋谷駅の改札から交差点を力強く通行したが、今回Dover street Ginzaではその記憶に新しいコレクションを感じることができる展示を見ることができる。
今回スペシャルエディションとしてKNITWEARやロングTシャツにimmaをあしらったアイテムが登場。
更に昨年開催した「imma天」で展示していたAmazing JIRO(ジロー)による巨大immaが今回特別にご覧いただけます。
是非店舗にてdoubletとimmaのコラボレーションをお楽しみください。
会期 2022年10月12日(水)まで
住所 DOVER STREET MARKET GINZA
東京都中央区銀座6丁目9−5
営業時間 11:00-20:00