imma is featured in Artist Asami Kiyokawa's Solo Exhibition.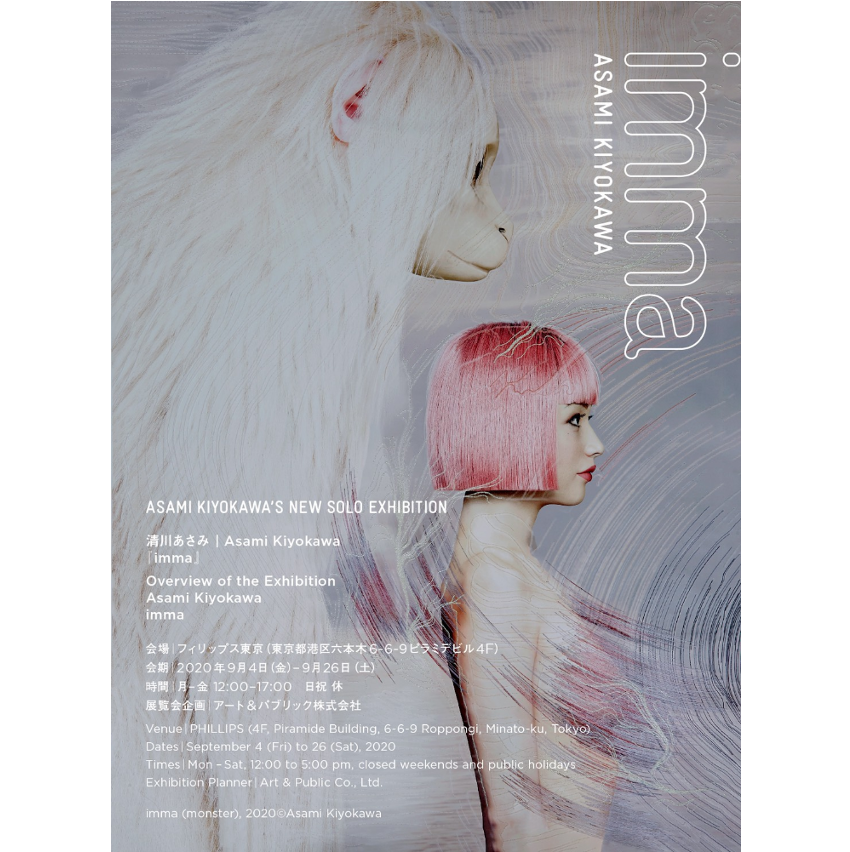 Asami Kiyokawa is an artist known for her ""Beauty Collection"" series, which captures the essence of women in society, and her ""TOKYO MONSTER"" series, which uses fashion snapshots as its motif.
In her solo exhibition ""imma"", she will be exhibiting approximately 10 new works that express her view of modern society and the new mythical world that links the past, present and future through imma.
清川あさみさんは、社会で活躍する女性の本質を捉える「美女採集」シリーズや、ファッションスナップをモチーフとした「TOKYO MONSTER」シリーズなどで知られるアーティスト。
今回はimmaを通して現代社会へのまなざし、過去・現在・未来を結ぶ新たな神話の世界を表現した新作約10点を展示する個展「imma」を開催する。