IKEA Harajuku presents a interactive displays of imma's room.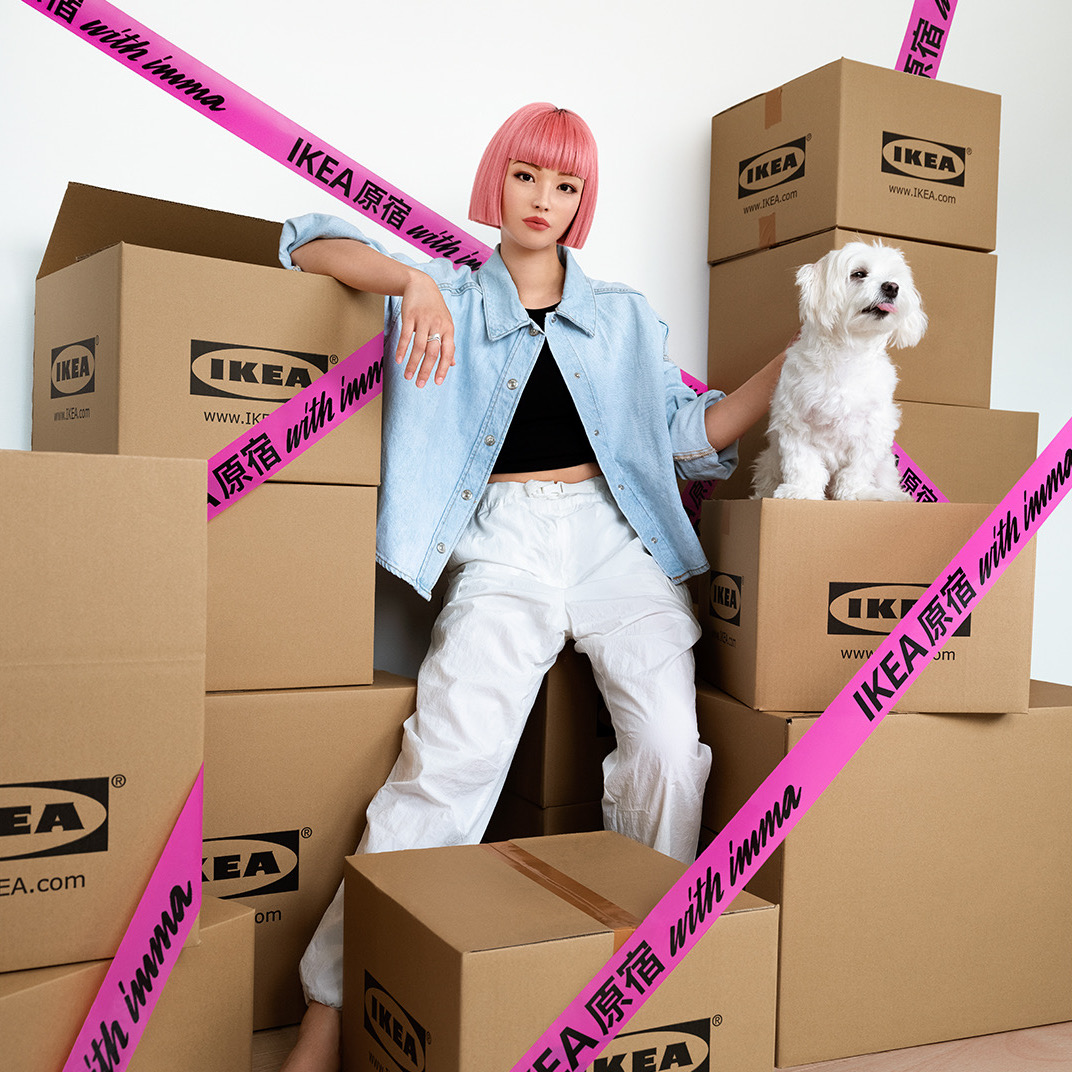 This project is part of a campaign to celebrate the opening of the new IKEA Harajuku store. Displayed in the store window, imma's home installation combines the physical world of actual furniture and the digital world of LED screens.
The installation opens to the public at midnight on Friday, August 28.
In order to connect the digital world and the real world perfectly, imma's room continuously adjusts the light and color temperature according to real weather and lighting outside.
On the second floor of the store, a large LED screen shows her bedroom facing the street, which can be viewed from Harajuku Station with 110,000 people pass-by every day.
本プロジェクトは、「IKEA原宿」新規開業を記念したキャンペーンの一貫で、IKEA原宿のショップウィンドウに設置されるimmaのリビングルームのインスタレーションでは、実際の家具を使った物理世界とLEDスクリーンを使ったデジタル世界を融合します。
インスタレーションは、8月28日(金)の午前0時に公開開始し、ウィンドウの外の光を常時計測、天候と外の明るさに合わせてLEDパネルの色温度を現実に合わせて調整。2つの世界を違和感なくつなぎます。さらに、店舗2階の通りに面した大型LEDスクリーンでは彼女のベッドルームを公開し、その様子は毎日11万人が利用する原宿駅から観ることができます。