"Astral Body" imma's new physical-digital hybrid fashion brand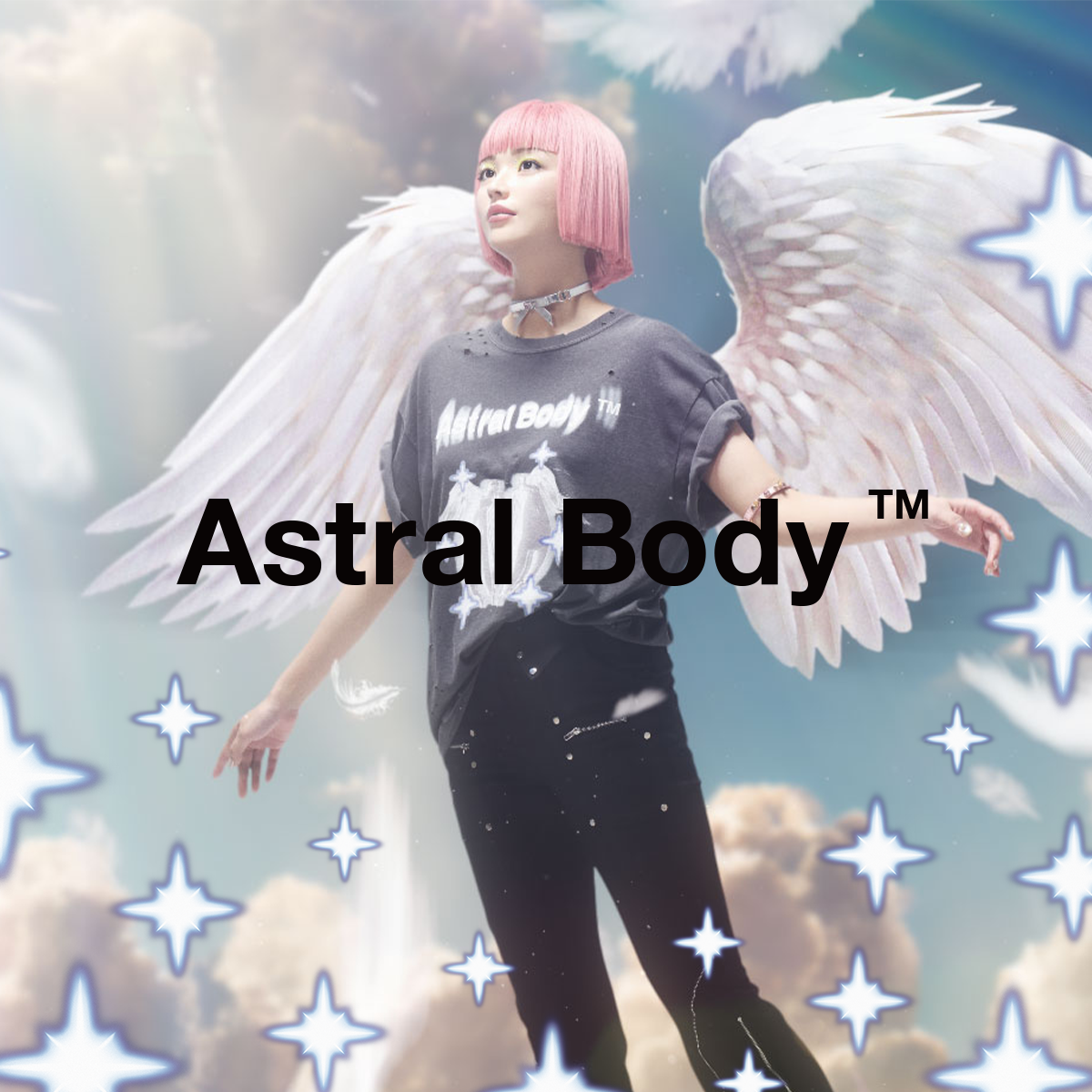 Astral Body, the cutting-edge street fashion brand envisioned by the virtual human, imma, is launching for online orders on August 5th at 12:00PM (JST).
Inspired by imma's digital essence, Astral Body fuses real-world fashion with the digital realm, championing boundless expression under its "free ur soul" mantra, unshackled by physical constraints.
While Astral Body will debut with tangible fashion items, it also offers digital versions catering to the expansive creativity of digital enthusiasts. But that's just the start. Anticipate partnerships with international artists, digital fashion releases, NFTs, virtual offerings, and thrilling events in the near future.
In imma's own words, "Fashion transcends limitations. If you recognize and believe in my essence, I become a part of your reality. Astral Body is my way of defining a new reality."
8月5日12:00(日本時間)より、バーチャルヒューマンimmaの新ブランド「Astral Body(アストラルボディ)」のオンライン販売を開始します。
ブランドのコンセプト "free ur soul" は、物理的な束縛を超えて真の自己を解き放つことを象徴し、immaのデジタルな特性を活かしてリアルとデジタルの世界を組み合わせています。
1stドロップでは、フィジカルファッションアイテムを中心に展開しますが、デジタルクリエーターのためのCGバージョンも用意しています。今後もアーティストとのコラボや、デジタルファッション、NFT、そしてイベントを通じて、更なる展開を予定しています。
imma「ファッションは限界を超える力を持っています。私の存在を信じてくれるなら、私は現実として存在します。Astral Body は、その新しい現実を共に築き上げる表現として立ち上げました」
#AstralBody
Astral Body IG @astral.body.xyz
Astral Body WEBSITE : astra-body.xyz