About
At Aww, we focus on producing Virtual Humans such as imma, as well as the development and production of new projects and business around Virtual humans.
You will be in charge of Virtual Human modeling by using Maya and/or UE4, as well as skin set up and background design.
At Aww, one of our strengths is to develop Virtual Humans that are super human-like. As a 3DCG modeler in Aww, it is important to create models that are human-like and have a sense of life.
Character/background modeling
Skin set up for Virtual Humans
■Software requirement
Maya/UE4
Skills and experience you will gain from this job
you can challenge new technologies as we are aiming to become the world's top-class technology.
Opportunities to involve in creating original content.
Developing content that would change the way we see the world such as VR and AR.
We are welcome all the new and good ideas all the time, outside your own duties if you have any ideas feel free to propose any time.

 
What we are looking for
Minimal requirements:
Experiences in the video game, entertainment, and/or other 3DCG production industries
Experience with photorealistic 3DCG modeling
Working experience with Maya
Working experience with photoshop
Preferred skills
Experience with UE4
Experience with Rigging
Professional skills in facial expression modeling
Professional skills in Clothing modeling
Knowledge of anatomy
Business level English or Chinese
It will be great if you are:
Passioned for super photorealistic modeling
Interested in Virtual Human
Wanting learn cutting-edge technology
Able to be creative while working closely with a team
Interested in developing content around AR and VR
Other
Employment
Full-time

(

with 3 months trial period

)

Contract
Outsourcing is negotiable
Salary
Depends on experience and ability
Raise in salary
Bonus
Work hours
Discretionary work system/ Flex-time hours
Holidays and vacations
Weekends and national holidays
2 days off per week
Summer vacation
New Year

(6 days of 

12/29

~

1/3

)

Paid vacation
maternity leave

(

Last used example in 2020

)
Location
Meguro-ku, Tokyo
Remote work is possible
Benefits
Social insurance (health insurance, welfare pension, etc.)
Commuting allowance (up to 25,000 yen)
Communication expense allowance (with limit)
PC rental
Water server
Referral system
No dress, hair code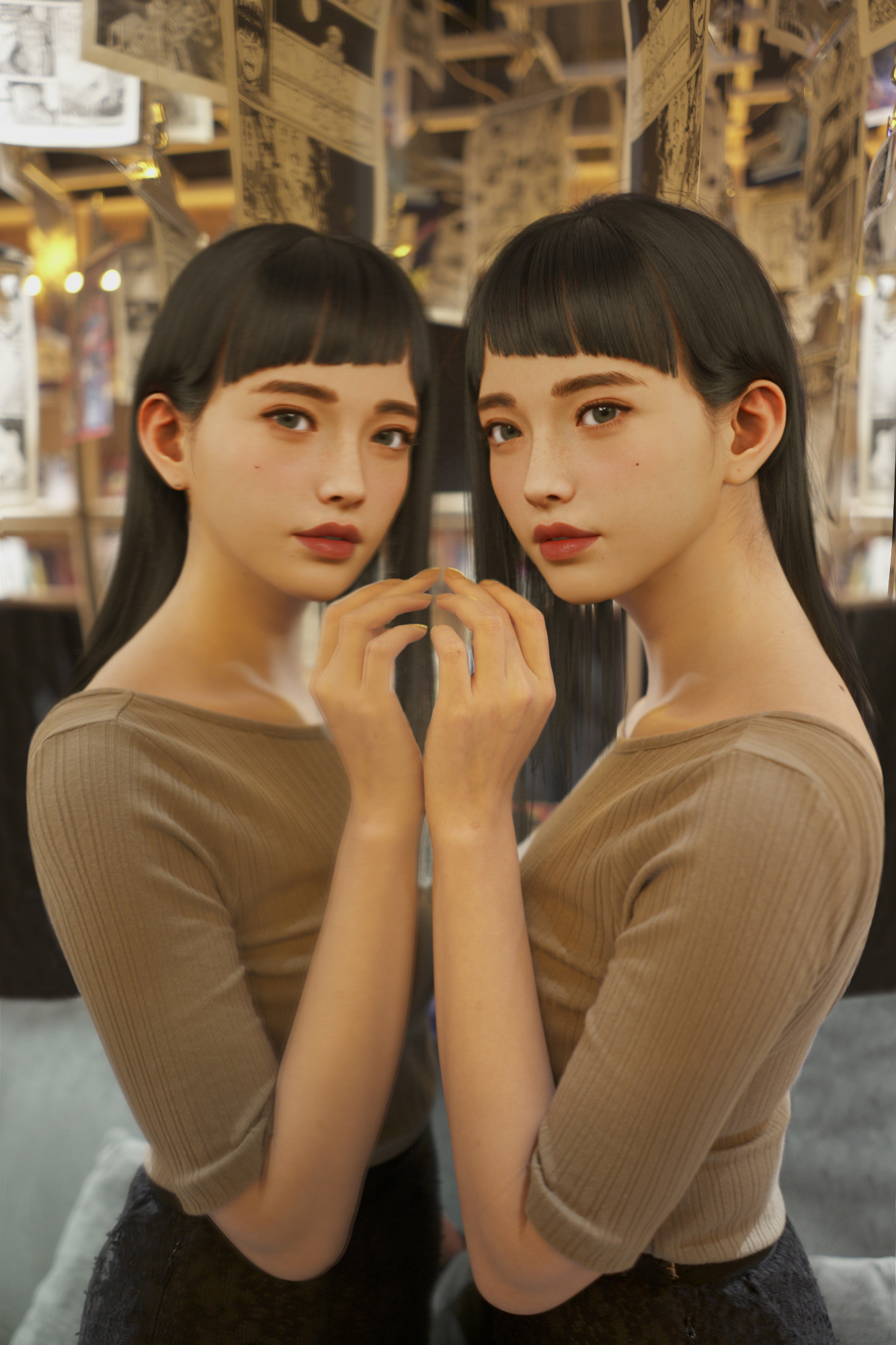 Interview